Manfrotto 700RC2 Mini Video Head with RC2 Rapid Connect Plate
Fluid Video Head, Compact arm great for use with compact camcorders. Smooth silent panning. Perfect for commercial and consumer video cameras
Roll over image to zoom in
Manfrotto Mini Video Head with RC2 Rapid Connect
Mouseover to see full size
A compact and lightweight 2-movement video head designed principally to support the latest digital video equipment but also suited to still photography cameras with medium and long tele lenses. The 700RC2 has a fixed length pan bar with soft handle and separate locking mechanisms for the 360° pan and the +90°/-75° tilt. Smooth and constant movements on both axes are assured by a fixed system of fluid cartridges. Equipped with quick release 200PL-14 video plate system with VHS PIN and a secondary safety catch. Head to tripod attachment is 3/8'' female.
Supports 3-5.5 lb.
Quick Release.
Load Capacity : 5.5 lb (2.5 kg). Minimum Load: 3 lb (1.4 kg).
Diameter/Thread : 3/8" Female Thread.
Counter Balance System : N/A.
Counter Balance Range : N/A.
Center of Gravity : N/A.
Quick Release/Wedge Plate : Yes (Cat #3157N).
Balance Plate : Fixed, 1/4" screw and locating pin.
Tilt Drag : 1 Fixed.
Tilt Range : -75/+90°.
Tilt Lock : Yes.
This tripod is suitable for traditional cameras, SLR cameras, video camcorder , digital cameras and other camera types.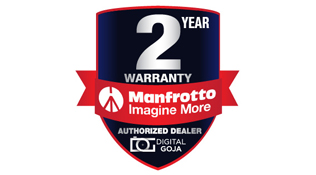 Manfrotto Products purchased from Authorized Manfrotto Dealers are covered under the Standard Limited Warranty by Manfrotto Inc. in the United States. If any Product proves to be defective within the specified warranty period, the customer must return the defective Product to an Manfrotto Service Center.
Products are warranted against defects in materials and workmanship only. Your warranty period begins the day you purchase your Manfrotto product.
Your 100% satisfaction is our responsibility and concern. Buy with confidence!
Authorized Manfrotto Dealer.
0
Item model number: MT0021